Fascinating And Fun Facts About Singapore
Singapore is a sovereign island city-state that is located in Southeast Asia and has three major ethnic groups. This beautiful Asia Country has lots of interesting history and some laws that many might find unbelievable. Do you know that Importing and smuggling chewing gum is illegal in Singapore? In this article, you will discover some fun and fascinating facts about Singapore.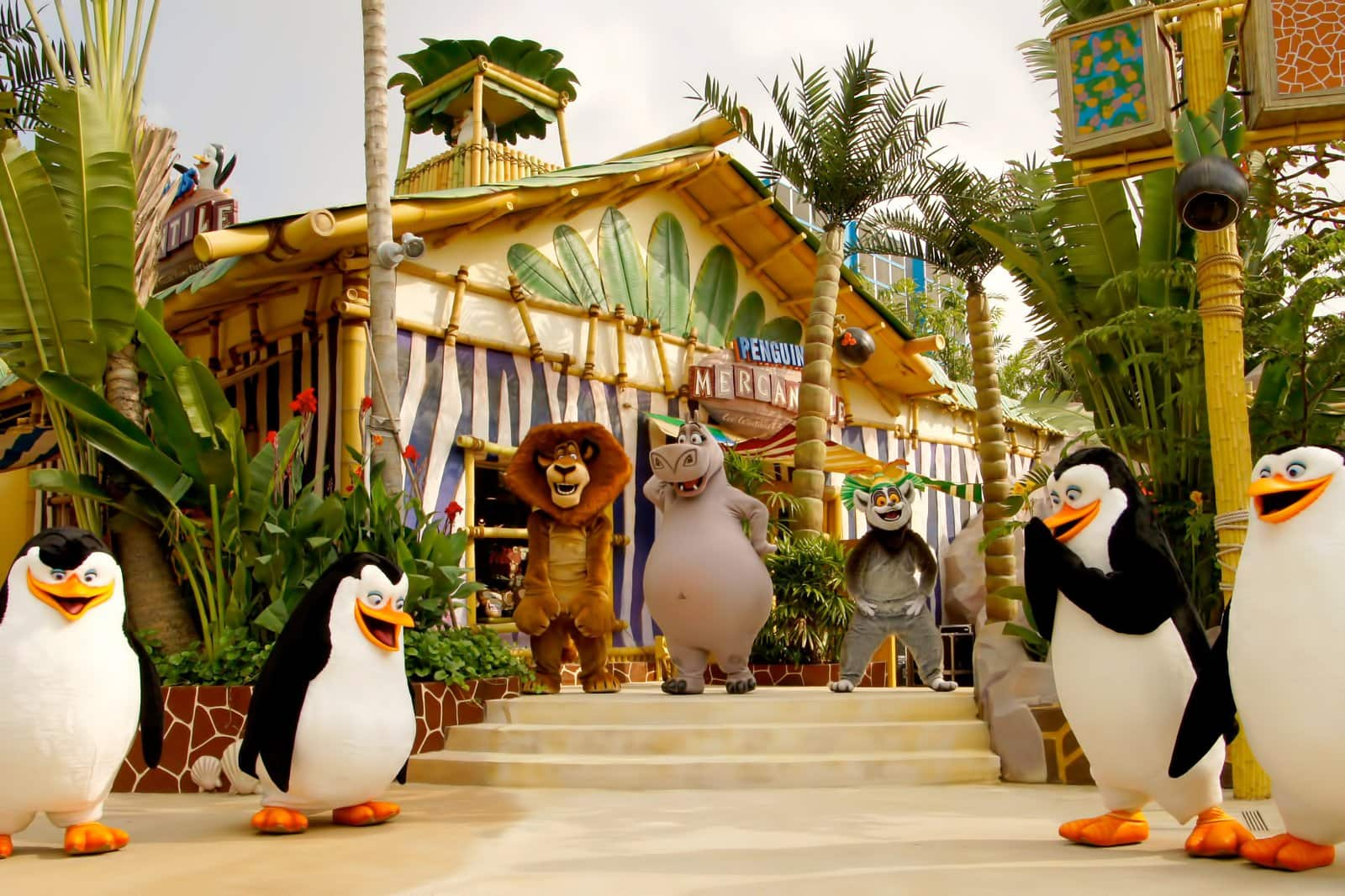 1. The first-ever night Grand Prix was hosted in Singapore at the new Marina Bay Street Circuit.
2. Temasek was the first name that Singapore had, and it came from a Malay word for a town near a sea.
3. The flag of Singapore is red and white. The white signifies purity and virtue, while the red signifies brotherhood and equality.
4. The legend of early settlers of Singapore spotting a lion was what inspired the Merlion  look over Singapore's bay.
5. Singapore was first called "the red little dot" by a past Indonesian president, and it is now a thing of pride for Singaporeans.
6. In terms of month of birth, more Singaporeans are born in the month of October than any other month of the year.
7. A study shows that Singaporeans walk the fastest in the world; they walk about 6.15 km in an hour on average.
8. Haw Par Villa Park is an eerie park in Singapore that has over 1,000 statues and 150 giant dioramas which depict Chinese mythology.
9. It was a Hainanese bartender who worked in Raffles Long Bar that first made the iconic gin-based "Singapore Sling."
10. According to Stockholm International Peace Research Institute, the 5th largest importer of arms is Singapore.
11. The World Toilet Organization, which aims to improve toilet conditions globally, was founded and has its headquarters in Singapore.
12. Only five official Tintin shops are available in the world, and one of them is in Chinatown, Singapore.
13. Two days are dedicated to children in Singapore, one on 1st October, for children below 12, and the other on the first Sunday of July for youths.
14. The Changi Airport in Singapore has about 65.5 million passengers every year and it flies to about 100 countries in the world.
15. Singapore was the 117th member country of the United Nations in 1965.
16. There is a 1000 Singapore dollar and the National anthem of Singapore is printed at the back of the note.
17. In terms of the highest GDP per capita, Singapore ranks 5th, and this is amazing since it did not exist until 1965.
18. The best-paid public servants are in Singapore, and an average police officer makes about 6500 Singapore dollars a month.
19. Casinos are popular in Singapore, and in terms of revenue attracted by casinos, Singapore ranks 4th.
20. Singapore is one of the most expensive cities to live in and was ranked the number one most expensive city to live in from 2013 to 2018.
21. Singapore is very small, and this has forced the government to place a car ownership tax in order to reduce traffic.
22. It is very easy to carry out your business in Singapore and is ranked as the number one easiest country to do business from 2012 to 2019.
23. Based on total assets, about 17% of Singaporeans are millionaires, which places them in a comfortable position among the countries with the most millionaires per capita.
24. The accent that Singaporeans have while speaking English is called Singlish, with most of the words ending in "lah" or "leh.
25. Tamil, Malay, English, and Mandarin are the four official languages of Singapore.
26. About 27 words that came as a result of the Singlish that Singaporeans speak have been added to the Oxford dictionary.
27. There are three major ethnic groups in Singapore which are the Chinese (about 75%), Malaysian heritage(15%), and the Tamil (6%).
28. After Monaco, the most densely populated country in the world is Singapore.
29. The last surviving original village in Singapore was built in 1956 and is known as Kampong.
30. The last remaining remnants of the old Singapore are the longboats known as 'bumboats' run by uncles (older Singaporean men) that ferry people across Palau Ubin.
31. It is illegal in Singapore to be seen naked by your neighbors, and if caught, you will pay a fine of 2000 Singapore dollars.
32. The citizens of Singapore have the most powerful passport in the world, which gives them access to about 189 countries of the world.
33. For male citizens that have finished high school, two years of military service is mandatory.
34. Importing and smuggling chewing gum is illegal in Singapore and can attract fines of up to 100,000 Singapore dollars.
35. There are elevators in Singapore that detect when a user urinates in the elevator, and it will remain closed until the police intervene.
36. Not flushing the toilet after using it is illegal in Singapore and anyone caught pays a fine of 150 Singapore dollars.
37. In Singapore's legal system, caning is still a form of punishment used to discipline perpetrators of the law.
38. Long hair on men was banned in Singapore in the 1970s but was lifted in the 1990s.
39. In terms of crime, Singapore has one of the lowest crime rates in the world.
40. Littering is not acceptable in Singapore and can even lead a person to be sentenced to a corrective work order.
41. If all the roads in Singapore are combined, it is more than 3000 kilometers.
42. In Singapore, building developers cannot build more than the height of 280 meters.
43. About 80 percent of the land in Singapore is owned by the government, which they develop into housing estates.
44. The Marina Bay Sands in Singapore is the most Instagrammed hotel in the world.
45. The world's largest fountain, which cost about $6 million US dollars to build, is located in Singapore.
46. In terms of the highest homeownership in the world, Singapore ranks 3rd because houses developed by the government are sold at discounts.
47. The second-largest observation wheel, which is about 2 meters lower than the number one largest, is in Singapore.
48. 60% of the freshwater that is used in Singapore is gotten from the Malaysian Johor River.
49. All the trash that is used in Singapore is burned in a facility that emits almost no toxic smoke, and the ashes are poured into controlled artificial lakes.
50. The oldest bridge in Singapore, the Cavenagh Bridge, which was built in 1869, is still in use.
51. Singapore is the 20th smallest country in the world and the second smallest in Asia after the Maldives.
52. There are about 63 islands owned by Singapore, and most of them are uninhibited.
53. The highest point in Singapore, Bukit Timah Hill, stands about 165 meters above sea level.
54. Since 1905, Singapore has changed its time zone six times and at the bottom of the country is the southernmost part of Asia.
55. The first night Zoo in the world is in Singapore, and there are more species of trees in the Bukit Timah nature reserves than in North America.
56. Because of its nature reserves, green gardens, and parks, Singapore has one of the greenest cities in the world.
57. The national flower of Singapore was named after an American horticulturist called Vanda Miss Joakim.
58. With a wingspan of 1.5 meters, the world's largest bat is located in Pulau Ubin in Singapore.
59. Contributing about 25% to the world market, Singapore is the largest ornamental fish exporter.
60. Before all of them were killed, there were tigers in Singapore before the last one was killed in Raffles Hotel in 1904.
61. A Singaporean who was seven years old set the record for the youngest person to pass the GCE "0" level examination.
Do you know that the number of dogs in Paris is higher than the number of children? What to discover more about Paris? Check out 61 Fascinating Facts about France and Paris