Interesting and Surprising Facts About Mumbai
Mumbai is one of the leading economic and entertainment hubs of India. It is also known as the melting pot of India because it is the home to people from different religious and cultural backgrounds. Do you know that one of the world's most expensive houses is in Mumbai? If you looking to live in a rich city with a lot of World Heritage Sites, consider going to Mumbai. Let's explore even more interesting facts about Mumbai that may surprise you.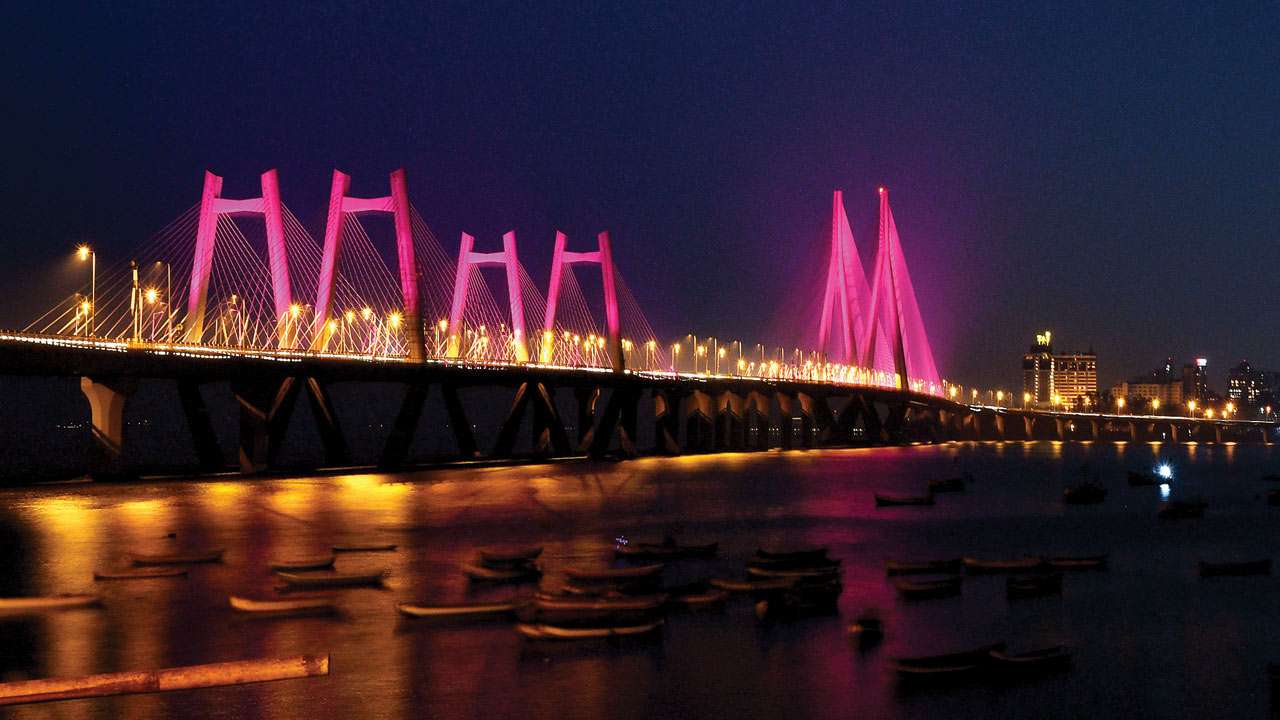 1. Mumbai is the capital of entertainment in India and it is in this city that houses Bollywood (the largest film industry in the world)
2. Mumbai was formerly known as Bombay before the name was changed in 1995 to glorify the Maratha culture.
3. Mumbai is one of the leading economic cities of India and the Reserve Bank of India and the Bombay stock market is here.
4. The first train that traveled in India started from Mumbai and it specifically started at Mumbai Central and stopped at Thanes.
5. Because of the different rich people doing business in Mumbai, the city is the richest in the whole of India with the highest number of billionaires and millionaires.
6. In India, Mumbai's bus transport service is considered the best and fastest. The first bus service in India started operation in Mumbai.
7. There are a lot of World Heritage Sites in Mumbai and this serves as a major attraction to the city and they are 3 in number.
8. Mumbai is made up of seven islands and there are Mahim, Colaba, Parel, Worli, little Colaba, Isle of Bombay, and Mazgaon.
9. One of the world's most expensive houses, Antilia, which is valued at about $2.4 billion is located in this city.
10. The first airport that was founded in India which is still in operation today was in Mumbai with the name Juhu Aerodrome which was renamed Chhatrapati Shivaji International Airport.
11. One of the important services in Mumbai is the tiffin service which acts as the middlemen receiving the tiffins prepared from different areas and then delivering them to where they're needed.
12. Although this city is known for being rich, it also has one of the largest slums in India that houses people below the poverty level.
13. There is a town in Mumbai known as Dharavi, which is filled with poor people that have produced some world-class talents.
14. There is what is known as the Bandra-Worli Sea Link which is just a bridge linking Bandra to Worli that crosses the Mahim Bay and is also called Rajiv Gandhi Sea Link.
15. Mumbai is overpopulated and is one of the most populated cities in the world and you can hardly find a space there.
16. Flamingos are one of the birds that fill the swaps of Mumbai and they migrate from different parts of the world just to be there.
17. Sometimes Mumbai is known as the city of the firsts because most of the first notable things such as the first-class owner in India was a resident of Mumbai.
18. Those who reside in Mumbai are usually referred to as Mumbaikars and Marathi are spoken a lot in Mumbai.
19. There's a lot of world-famous street food in Mumbai with many people always on the move eating from the food stalls.
20. There are a lot of scientific research institutions in Mumbai such as the Bhabha Atomic Research center, the Department of Atomic Energy, and other research institutes.
21. Salman Rushdie, a British novelist, was born in Mumbai and spent the early part of his childhood there.
22. Mumbai is the birthplace of one of the Nobel Prize winners in the name of Rudyard Kipling.
23. The first Indian railway that was constructed by a woman in the name of Alice Tredwell was that of Mumbai-Pune railway.
24. The first 5-star hotel that ever existed in India was established in Mumbai which was called the Taj Mahal hotel.
25. The first electric railway system that India ever had was constructed in Mumbai.
26. The world's most distinguished orchestra conductor, Zubin Mehta was born in Mumbai.
27. There are many geological wonders in Mumbai such as Gilbert's Hills which was formed a little over 65 million years ago when molten lava was gushed out of the crust and cooled.
28. There are a lot of secret escape routes in Mumbai such as the secret underground tunnel to get to Bombay Fort that the British built in case of a French invasion.
29. In 1944 in the city of Mumbai, a cargo of cotton bales, gold, and ammunition caught fire and despite efforts, exploded in two massive explosions which destroyed other nearby ships and killed a lot of people.
30. There was a time that Bombay was rented out to the East India Company at the rate of GBR 10 every year.
31. Bombay was once a state in India until it was dissolved in 1960, with the creation of Maharashtra and Gujarat.
32. Many population experts have termed Mumbai as a city that is overflowing with people with a population density of 20,694 people per square km.
33. One of the two original manuscripts of the Divine Comedy that was written by Dante was found in Mumbai.
34. There's a diversity of religion in Mumbai, with a lot of churches, mosques, and temples for different traditional worshippers.
35. Due to the larger population that has, it is home to the largest national park within a city's limit.
36. Since Mumbai is made up of seven islands, it was an easy task to unify them and it took about 60 years to do so, starting from 1784 and completing in 1845.
37. Mumbai's economy is very diverse and it is one of the world's largest cotton markets.
38. Mumbai has been recognized all over the world because of its culture and history and in 2008, Mumbai was named an Alpha World City.
39. Mumbai has one of the busiest railway systems in the world and carries about 2.2 billion passengers each year.
40. Mumbai is the home to the world's best-managed supply chain known as Dabbawalas.
41. One of the weird records that Mumbai has is that it is in the top 5 of the world's largest number of stray dogs.
42. Mumbai has one of the deadliest railway systems in the world with 10 people dying from railway-related accidents on a normal day.
43. Mumbai contributes a lot to India's economy, with 25% of India's entire industrial output, 40% foreign trade, 33% income tax collection, and 60% of the country's customs duty.
44. Mumbai has a vast coastline which many people don't know, with about 150km of coastline.
45. Called the Imagica, Mumbai is the home to the largest theme park in India.
46. The biggest street festival in India is called the Ganesh Chaturthi festival which lasts for 10 days and is held in Mumbai.
47. The highest point in the city of Mumbai is Jambhulmal Peak, 468 meters (1535 feet) above sea level.
48. Mumbai is a megacity that has a land area of about 603 square km (233 sq mi).
49. The elevation of the city of Mumbai is 14 meters above sea level with its time zone at UTC+5:30 (IST).
50. For those who have not been to Mumbai or don't haven't come across it, the driving side in Mumbai is the left side.
51. In the world, Mumbai is the 60th most expensive city, ranking 19th in Asia.
52. The mayor of the city of Mumbai exercises almost no powers since all authority comes under the CM of Maharashtra.
53. Although Mumbai is home to a lot of billionaires, the city is facing a big shortage of toilets.
54. One of the most iconic tourist places in Mumbai, inaugurated on December 4, 1924, is the Gateway of India.
55. The sex ratio in the city of Mumbai is 832 females on males 1000 men.
56. The climate summary of Mumbai is Tropical monsoonal; warm temperatures all year, with heavy rainfall concentrated in the summer months.
57. The literacy rate in the city of Mumbai as of 2011 is about 89.73 percent.
58. Mumbai is a melting pot with Maratha, more than 50%; Gujarati,18%; Marwari, Sindhi, Punjabi, Bohra, Khoja, Koli, and others, 32% making up its ethnicity.
59. Mumbai has its motto and it is Urbs Prima in Indis which translates to English as the first city in India.
60. A lot of garbage is collected in Mumbai, with about 7800 metric tons of garbage collected in this city.
61. People don't know that Mumbai had another name except for Bombay, and it was haptenacea but this name was only till the time of 250 BC.
Hope you enjoyed these facts about Mumbai, leave a comment and share them with family and friends. Ready for more fun? Check out 61 Interesting and Fun Facts about Delhi